Hello Everyone,
I hope you are all fine, well and having a lovely week so far.
Cast your minds to the runners wall, writers block, the urge to do something you thoroughly enjoy, however, reaching a block or point where you can not continue or you're struggling to enjoy it anymore, no matter how much you push. Readers get it as well ladies and gents, those of you who have a love for all things paperback, e-book or hardcover with beautiful plot twists, protagonists, and vastly varied authors know all too well what it is like to reach that "wall" usually happening after an exceptionally good read or in some unfortunate cases, some less enjoyable reads; both of these have a name, in my eyes, "The good book coma" is one I have been severely struggling with last month in March, upon finishing
"Red Queen"
by Victoria Aveyard, the
review
you can see on my YouTube or previous post, I found myself feeling empty without the story of Mare, the plot twists and the cruel world of Reds and Silvers so much so, it did not matter how many books I attempted to read not a single book kept me hooked or filled the void.
So, this month, as oppose to creating a video like I normally do each month expressing my new love and recommended read, this month I figured I'd give the readers who have found themselves in one of these predicaments a chance to break the
good book coma
or
bad book blues
, to explore a world of ideas to regain your motivation to pick up those books and fall in love all over again.
1) Re-read a classic, favourite novel.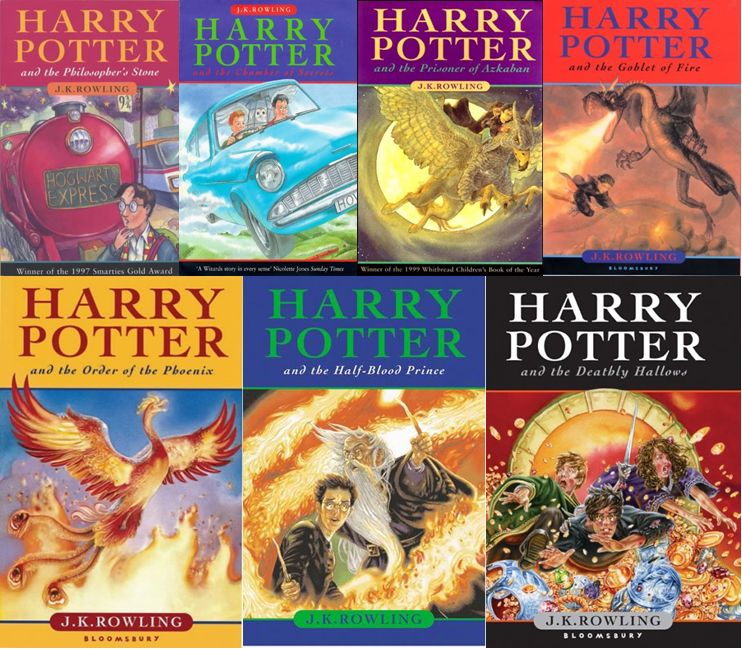 Re-reading a book series that you absolutely loved is a really clever and fantastic way of rekindling the love for reading. Reminding yourself of things you forgot that maybe happened in the series, revisiting old characters and story lines that feel like old friends, reminds you of why you got into reading in the first place. A personal favourite of mine and one that will never get old, no matter your age would have to be the Harry Potter series. Even sometimes revisiting childhood and reading former favourites such as Faraway tree by Enid Blyton, Michael Morpurgo, Jaqueline Wilson and Roald Dahl can be even more helpful and relaxing.
2) Reading short stories, poems or plays.
Sometimes we don't always have time to read as much as we would like to. I have often fantasised about gorging into the world of a paperback, but sometimes life just isn't on our side and the urge to just spend a week or month in a hut to read books rises (yes, I've been there too!). Alternatively, the idea of reading a big book can be daunting when you have no motivation or desire. Luckily, in these situations reading just one short story, poem or one act from a play can quench the need to read in our busy or hectic days and can remotivate us to read just a little more each day. Sometimes, a short story can be far more powerful and great than an entire series, never push it until you tried it. The beautiful part as well about short stories or poems is the fact you can find these anywhere, even by simply googling for a short story and poem, you can even come across new authors. An example is the collection of short stories by Neil Gaiman, on the right "M is for Magic" which has been on my reading list for a small amount of time since stumbling across it in Waterstones. At present for short stories, I'm reading "The Tales of Beedle and Bard" by J.K. Rowling.
3) Buy the sequel to that novel you can't get over!
The good book coma began after finishing
"Red Queen"
by Victoria Aveyard, I fell in love with the plot twists, the characters, the uprising and the world or plot itself;Victoria's style of writing and everything she had created. To finish the novel left me feeling a sense of emptiness and a desire to read more of this story and characters, after having tried to read seven other books I realised I couldn't move on until I had the next book,
Glass Sword
, in my hands. So of course, I purchased the sequel and I have found that my love for reading has returned, there is that sense of dread and I will be honest, I have been rationing the book so I don't come back to the Good book Coma again, readers problems.
4) Read another book by your favourite author or by the same author of your favourite novel.
Often if you have fallen in love with what one author has written, you will fall in love with their other work even if it's not always along the same lines. Authors have a voice, some of them make you feel at home in the worlds they created, others make you feel intrigued, attachment or maybe the complete opposite, perhaps they fill you with emotions of rage, disdain and you actually continue to read to see if they meet the end you think they deserve. However, even within other works, you will tend to see their voice shine through and their unique style or ability to twist anything, make you feel everything. If you love one book, you may love a variety of other works by the same author, I know full well that I will certainly pick up more Stephen King, Terry Pratchett, Angela Marston, J.R.R Tolkien and many more authors other works (Of course!) etc.
5) Try a different genre.
Sometimes you need a change of pace, theme, genre to spice it up and keep your interest. It's all fine and well to have one favourite genre, but to continuously just stick to that genre or the two same genre's can start to actually make you feel as though you're falling out of love with those genres altogether. In this situations, it's time to pick up a book you never thought you'd read, whether that book belongs to crime fiction or horror, as oppose to the usual Science-Fiction or fantasy. Perhaps by doing this, you'll even find a new genre or author that you can't help but fall in love with.
6) If you're not enjoying the book, just put it down.
If you're simply finding that you aren't loving a book, you aren't falling into the world, as frustrating and upsetting as it maybe this book might not be the one for you at this present moment in time. It is totally ok to put a book down, do something else and then pick up a completely different book and come back to that one another time, never force yourself to read or do something you don't want to do because if it's not happening, you'll only enjoy the book a lot less than if you read it when you actually wanted to read it. Whether this book is a different genre to what you normally read or not, if it's not happening, it's not happening.
7) Watching film or media adaptations.
Sometimes, a media or film adaptation can make the mind curious as to what the original text or book was like. Game of Thrones, for example, is of a similar nature to the show, George R.R Martin insisted on being on the set of the show to ensure it stayed true to the novels, although this meant that book readers spoiled the show for the TV watchers. A lot of media and films are based on the ideas from novels, even Mean Girls and sometimes, reading the originals adds more to the characters adventures and stories, the atmosphere of the setting etc. It makes the readers feel more involved and can really rekindle the love for TV or Books or both, and with rumours of "Good Omens" by Neil Gaiman and Terry Pratchett being adapted to a 6 part TV series, Harlan Coben's "the Five" being another and "Time of Death" by Mark Billingham, reading could not be more important so you have an understanding of the show.
8) Friend recommendations or joining book clubs.
A friend who reads is a friend indeed if that friend can recommend and lend you books they are worth far more of your time than you realise. Sometimes when you exchange books with friends, again you stumble into genres you wouldn't have stumble into, you save money as you switch and swap your books, bringing them back but at the same time getting new books to read as well. Alternatively, joining a local book club or starting your own can be a fantastic way to meet new people, find new books and enjoyment, as well as it's got to be a bonus right?
Thank you so much for reading, If you have any other types to rekindling the love for books, please feel free to share them by commenting below. I would love to hear from you, until next time my book lovers. xoxo